Gotham

by

Downloaded 78 times

2 Team

Bit Match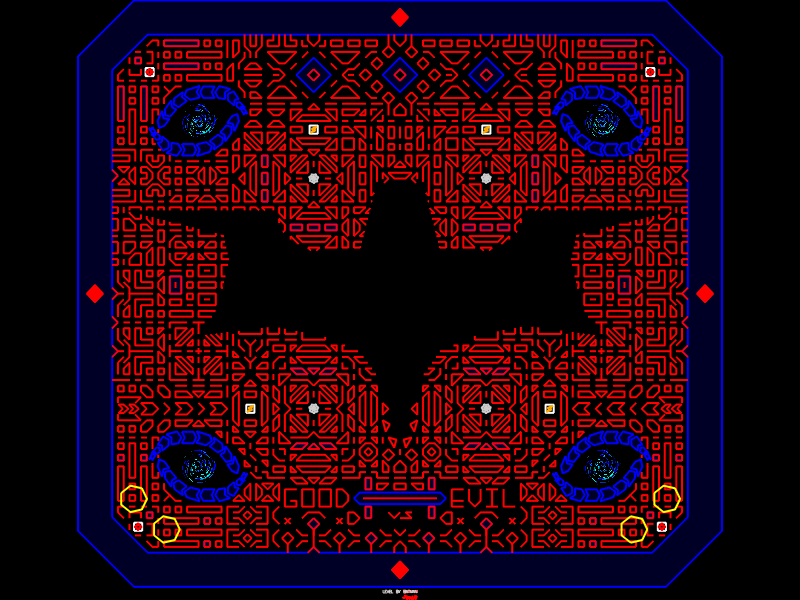 To download this map while playing Bitfighter, type:
/dlmap sky_lark_gotham
Description
This level was an entrant in the October 2014 level design contest. (http://bitfighter.org/forums/viewtopic.php?f=13&t=2500) It did not qualify for elimination voting as it was created by the contest host, me! Gotham is a Team Bitmatch of epic proportions. Players may fight in the middle, hidden by the shadow of the Dark Knight, or clash in the Joker's lair further out. Each spawn zone features a slight teleporter delay. Depending on when and where players spawn, it is possible to spawn next to an enemy before the teleporter reappears. In other words: Nowhere is safe. Be careful!
Tags
Code
Comments