Rockefeller Rombo

by

Downloaded 101 times

2 Team

Retrieve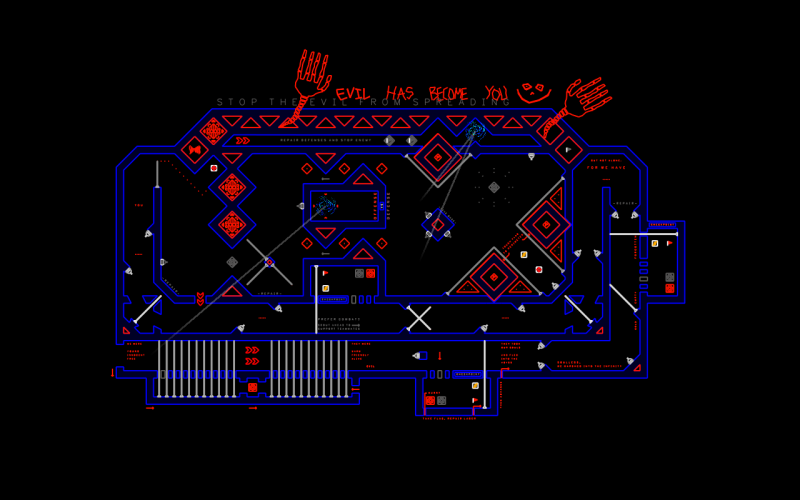 To download this map while playing Bitfighter, type:
/dlmap rockefeller_rombo
Description
** New and Improved! ** Now featuring: » Custom script teleporting Evil team to Checkpoints as they are reached » Adds balance to Live base » Adds instructional arrows and text to aid new players » Various aesthetics designs This level was an entrant in the October 2014 level design contest. (http://bitfighter.org/forums/viewtopic.php?f=13&t=2500) It did not qualify for elimination voting as it was created by the contest host, me! Rockefeller Rombo is a creative spin on the popular Attack/Defend level style. At the start of the level, Team Live (grey) has about 45 seconds to repair defenses and place mines. Meanwhile, Team Evil (red) must destroy laserbeams nearby to gain access into the tunnel. From there, Team Evil may unleash their chaotic spread and clash with their enemy. There are three checkpoints for Team Evil to capture. To capture a checkpoint, a Team Evil member must repair the neutral laserbeam that intersects the tunnel. This will ensure Team Evil can continue to push into enemy territory while Team Live may not advance. Fortunately, it is not Team Live's objective to advance. Team Live must simply survive for the duration of the level to win. Good luck and may the best team win!
Tags
Code
Comments